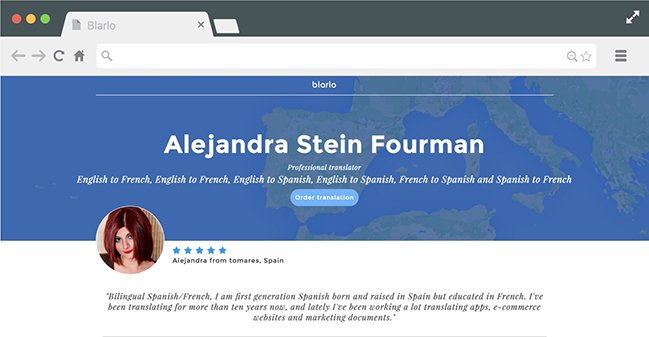 GAIN ONLINE VISIBILITY WITH YOUR PUBLIC PROFILE
If you become a translator for Blarlo, we will create a public profile for you to improve your online visibility.

The languages you have mastered so far, your mother tongue, your main specializations and translation portfolio will show up on your profile so any company in the world may contact and hire you for translation services.

You'll have your translator's page optimized for search engines and you will be able to share your profile wherever you like. For free.