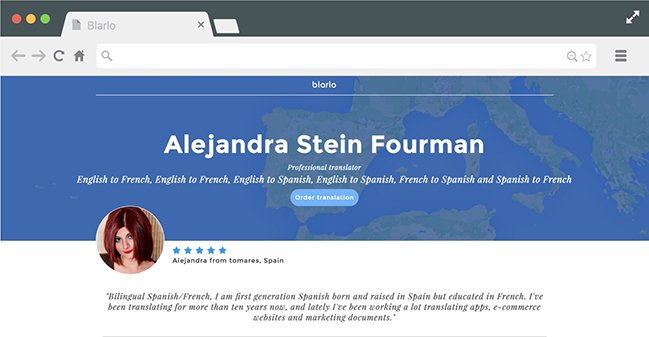 Gain visibility with your public profile
When you become a blarlo translator, we create a public profile to give you exposure.

The languages you are fluent in, your native languages, your areas of specialization, and samples of translations you've done will appear in your profile, so that any company in the world can order translations directly from you.

You will have your translator page, optimized for search engine positioning, and have the ability to share your profile wherever you want. Completely free of charge.